I am thoroughly enjoying my children's literature class. Seriously. I actually look forward to my "homework" and I'm learning so much about children's books. It's amazing!
One idea I plan on implementing in my future home is going to the library every 1-2 weeks and checking out a whole basket of books and then just having them at the house for my kids to look through and read. It's a lot easier than trying to supply your own shelves with a variety of books, and you're kids will have more incentive to read because they always have new and exciting books. Well, at least that's my hope ;)
Anyway, here are a few books that I have read and found fun, and below is a list of my professors favorites.
What are your favorite counting/mathematical books?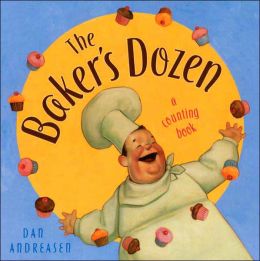 The Baker's Dozen
-It has rhymes and counts all the different types of pastries that a baker creates. The illustrations are fun, too.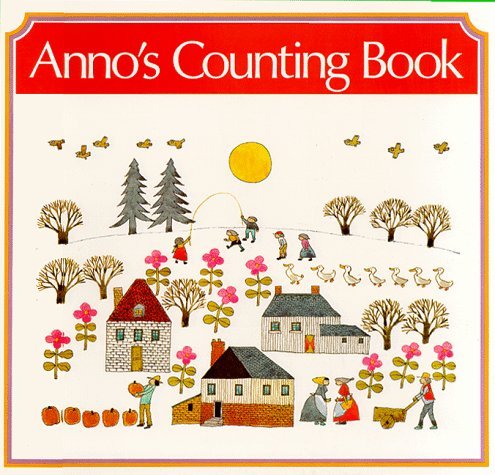 Anno's Counting Book
-This book counts all the way up to twelve by using the twelve months. The inhabitants and creatures of the town increase with each month. I really like this book because there are so many little surprises.
How High Can a Dinosaur Count?
-There aren't many dinosaurs in this book, but there are a lot of other animals and basic math problems. The problems in this book would suite elementary age kids.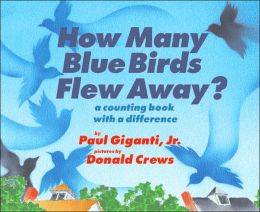 How Many Blue Birds Flew Away?
-This book also has mathematical problems, which might be more for kids of at least 1st or 2nd grade.
1 Hunter
-This was one of my favorites, mainly because of the illustrations. If you have a child that loves animals they will love this one.
One Grain of Rice
-I am definitely adding this to my personal collection! It introduces the concept of exponential growth in a way that children can easily understand. Kids as young as preschool will enjoy the story, and older ones will understand the math concept (and enjoy the story, too).
I haven't personally read these books, but they are on my professor's favorites list:
The Water Hole. Graeme Base.
Paddington at the Beach. Michael Bond.
Click, Clack, Splish, Splash. Doreen Cronin
Pizza Counting. Christina Dobson.
Count! Denise Fleming.
Pigs from 1 to 10. Arthur Geisert.
Full Count. Brad Herzog.
1-2-3: A Child's First Counting Book. Alison Jay.
City by Numbers. Stephen Johnson.
How Many Baby Pandas? Sandra Markle.
Chicka Chicka 1, 2, 3. Bill Martin, Michael Sampson Jr., and Lois Ehlert.
12 Ways to Get to 11. Eve Merriam.
The Number Garden. Sara Pinto.
Hardworking Puppies. Lynn Reiser.
The Twelve Days of Springtime: A School Counting Book. Deborah Lee Rose.
From One to One Hundred. Teri Sloat.
1-2-3. Simms Taback
Math Fables Too: Making Science Count. Greg Tang.
Mouse Count. Ellen Stoll Walsh.
If you missed my first post on children's books, you can read it here.